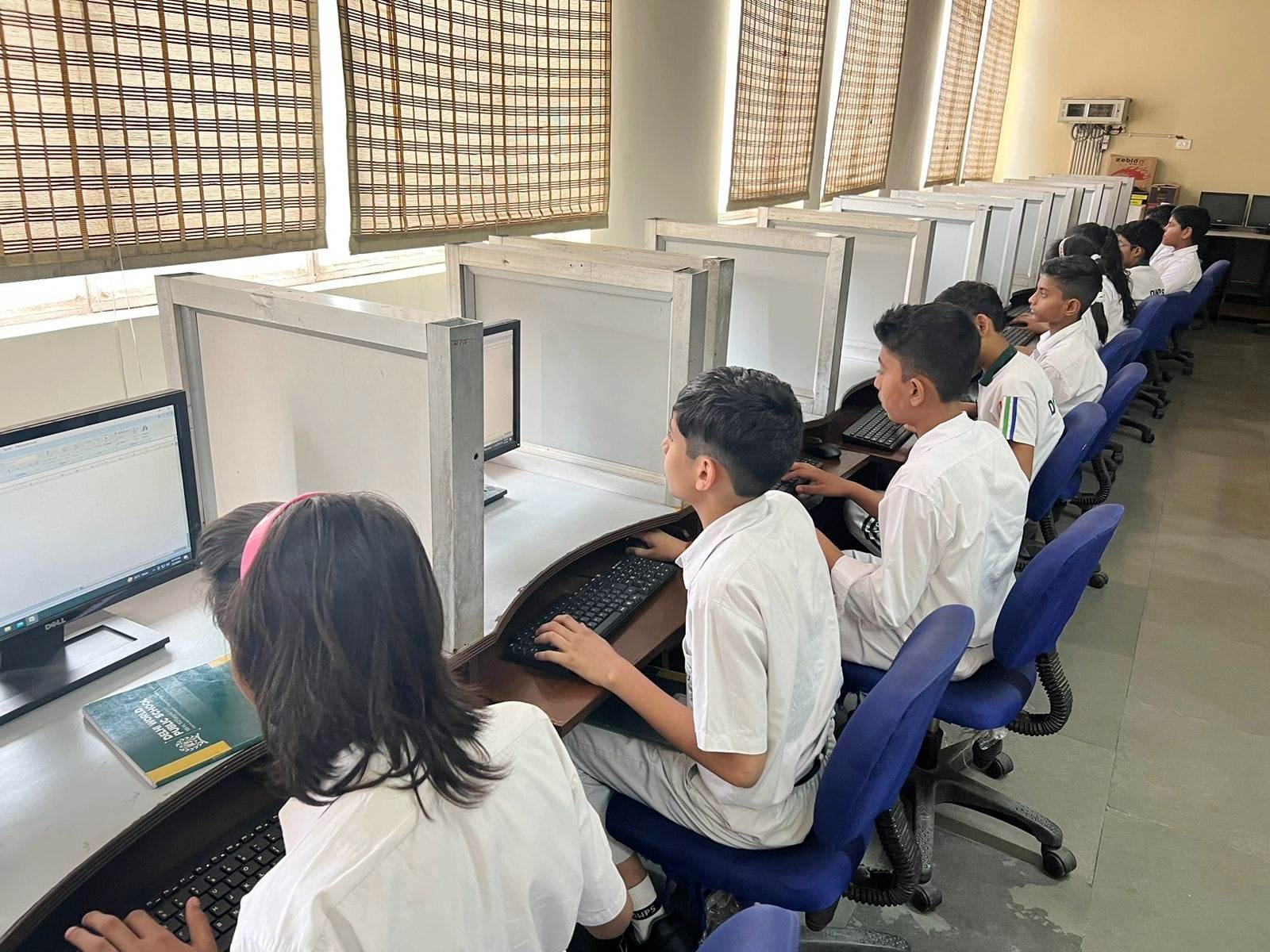 In The availability of modern technical tools and software is crucial for students to stay up-to-date with the latest technological advancements, acquire essential programming, web design, and application development skills. With the guidance of a mentor, students can benefit from a comprehensive learning experience and develop critical and analytical skills that are in high demand in today's job market.
𝐃𝐞𝐥𝐡𝐢 𝐖𝐨𝐫𝐥𝐝 𝐏𝐮𝐛𝐥𝐢𝐜 𝐒𝐜𝐡𝐨𝐨𝐥, 𝐃𝐚𝐝𝐫𝐢, has a state-of-the-art computer laboratory to urge the students into the foray of advanced computer skills. The students are introduced to a host of integral tools that assist the overall learning process under the guidance of a mentor.
All the computers are equipped with updated software and advanced technical aids to help students.